There's some nonsense floating around about how having FEMA to take care of our disasters breeds dependence. I see the point: if someone else, in this case, the government, routinely takes care of a particular problem, others benefiting from that shelter of care will become numb to that risk, will fail to prepare for it in the future, will lose the ability to react to it and will therefore be dependent upon that organization to save them when calamity comes.
(Scoundrels)
As an argument, taken very generally and only in certain contexts, for building self-reliance say, in children or young adults, this makes a certain kind of sense - we want people to be able to engage the world and solve their own problems and so in a lot of circumstances parents or mentors will stand back and let people build that experience and confidence to tackle their own problems. There's a catch though which is that we don't apply this principle across the board on all issues, no one is going to say, "stop feeding that infant, you're breeding dependency," because it's not reasonable to expect the it to overcome the trial and learn something from the experience of being totally ignored and therefore forced to fend for and feed itself.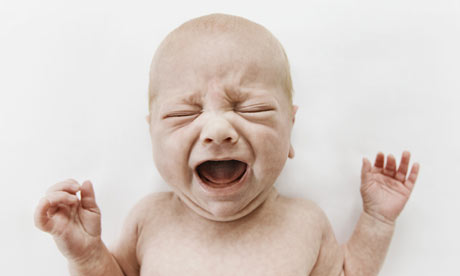 (Make your own dinner)
If we shouldn't have FEMA, because they arrive in disasters and solve the problem for us (how terrible!) then we probably shouldn't have firefighters either, or, as is sometimes the argument, we should privatize both. Individuals could enter into contracts with each other, one performing that service of search and rescue and fire extinguishing for the other (with no temptation or structural inclination for extortion in those crucial moments, no sir!). 
And if, at the end of the disaster, the people who were paid to rescue you didn't, and if you're still alive, you can enforce your own contract because having a court system and police and so on also clearly breeds dependence. Think about it, when was the last time you enforced your own contract? Would you even know where to start?
(Justice)
Our society is so dependent already. You are so dependent.
And what about national defense? Having such a wide-scale government takeover of the national defense industry as we have in this country has truly bred a nation of pansies, utterly dependent on our national defense agencies to defend us as a nation from foreign invasion and attack. When our embassy was attacked in Libya, did a single private citizen stand up, get a flight over there and investigate what happened? NO! Because we're all dependent on the Federal Bureau of Investigation to investigate crimes at a federal level for us.
(Watch out al'qaeda!)
Let's not even mention the fact that we were already dependent on the government to do the work of an embassy in Libya. Why don't we trust average Americans enough to let them be the public face of our nation to others? Plenty of young, intelligent college students go abroad every year, why can't they be our face to other nations? 
Don't even get me started on the medical profession and how utterly clueless 99.9% of Americans are to the kinds of things doctors know after 9 years of schooling.
Whether it's government or even privately performed, the very notion of specialization implies that one person is doing for another a thing they ought to be doing themselves, denying them the opportunity to learn how, to succeed or fail and ultimately making them dependent on the other for that service - what a racket! Just look at how we've designed our economy. The whole thing is set up to deprive people of the opportunity to learn how to do for themselves whatever they need doing. Did you build the computer you're reading this on? No. Did you build the house you're in? No. I bet you didn't even design the computer you're using or cobble your own shoes, tanning the leather after hunting or raising the animal yourself. 
Useless.
Now don't kid yourself, some will say that specialization makes things (tremendously) more efficient, that a division of labor and responsibilities allows people to find work they are better at and excel, doing a better job than any jack-of-all-trades amateur would. Again, don't be fooled by this nonsense. The idea that some skills or contexts require different solutions and have different intended outcomes is ludicrous. Don't start down the slippery slope of thinking that sometimes it's better for the individual and society that  some members specialize in solving certain problems so that others can be freed up to do a better job in their field.
Nonsense.
The only way for us to be truly independent is for all of us to do all of our own work, make all of our own clothes, homes, shoes, computers and energy grids. The only way we'll be truly free is if we sever ourselves from the controlling and reliant relationship we currently have with government, private firms, our neighbors, parents, friends and children, and refuse any and all distribution or division of responsibilities and labor. 
When I see everyone building their own fortresses, hiding behind thick stone walls in the cold, tanning their own leather and cooking down their own slop which they picked (shoveled?) from their personal farm plots just before ignoring the eager and yearning shouts from their infants to feed them (dependency!) then I will be truly happy in the knowledge that we have created a dependency-free civilization.
(Click for a view of this utopia)
Or total anarchy.
And then the South Koreans will show up and wonder why the fuck we can't get our act together and just embrace systems that work by combining self-reliance with collective and structural solutions, and stop clinging to ideologies that no longer inform us with metaphors that usefully illuminate the problems we face.